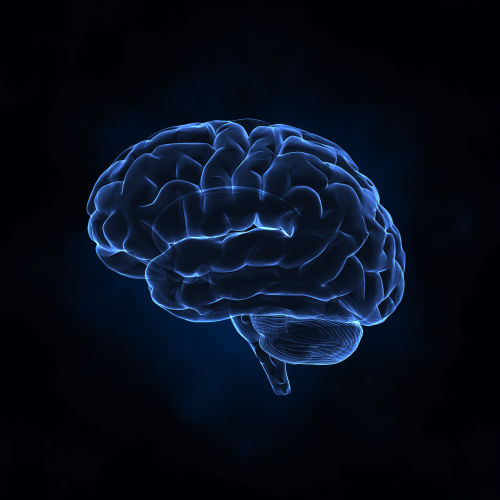 By Elise Hancock
John Hopkins Magazine
April 1995
When you stroke something–ice, a raised letter A, a baby's silky rump–how are the various sensations produced? Why are some pleasant, others not? How do you recognize the A as A?
"Touch is the least understood sense," says Kenneth Johnson, an engineer turned neurology researcher. A specialist in touch, Johnson is professor of neuroscience and biomedical engineering, doing his research at Hopkins's Krieger Mind/Brain Institute.The magazine is indebted to him, as well as to his Krieger colleague Steven Hsiao, for their help with this hop- skip-jump through some high points of touch, that most intimate and mysterious of senses.
Fingertip Touching Receptors Causes Neurons to Fire
John Hopkins Magazine – September 1996 Issue
By Elise Hancock
What does touch do for us? Stroke a fingertip over a raised letter A (raised as in Braille), the skin is indented, ever so slightly. That causes several hundred neurons to fire, each sending its message up its particular nerve fiber.
What does it not do might be the easier question, for the sense of touch pervades every inch of the body, inside and out. That's why it is also called the somatosensory (body-sensing) system.
Without touch, we would be unable to coordinate even simple movements; to manipulate the environment (vide the famous opposable thumb); or to know what is happening at the surface of the body. Without touch, we couldn't walk or balance or heft a pot.
Conversely, it is thanks to touch that our hand jumps willy-nilly off a too-hot handle. That a surgeon can tease apart nerves so small they can only be seen at 30X through a microscope. That a pianist can render sounds ranging from thunder to mist droplets falling into stillness.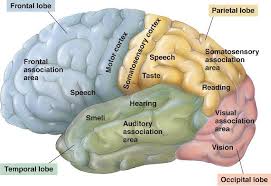 Adult Brain is Far More Adaptable than Experts Thought
Brain Plasticity
Monday 26 January 1998 12:00AM (view full episode)
Research from Germany has shown that the adult brain is almost as malleable and plastic as a child's.
Health Report – ABC Radio National (Australian Broadcasting Corporation)
Research from Germany has shown that the adult brain is almost as malleable and plastic as a child's. Research from Germany is showing that virtuoso violin playing can make the brain too smart for its own good, but also that the adult brain is almost as malleable and plastic as the child's. The way people learn to play the violin has shown that the adult brain is far more adaptable than many experts have thought in the past, and the researchers from the University of Konstanz have extended their findings to Braille readers.
Brain plasticity means the ability of the nervous system to adapt to changed circumstances, to find new ways of learning, sometimes after an injury or a stroke, but more commonly when you want to acquire a skill for, say, a hobby or even a new job.
One of the scientists who's worked on this and how our brains respond to environmental demands, is psychologist, Professor Thomas Elbert.
SENSATION AND PERCEPTION: Points into our Mental Processes
Coding of Sensory Information (Abbreviated)
Esther P. Gardner John H. Martin (2010)
SENSATION AND PERCEPTION provided the starting points for modern research into our mental processes. In the early nineteenth century the French philosopher Auguste Comte argued that the study of behavior should become a branch of the biological sciences and that the laws governing the mind should be derived from objective observation. Comte's new philosophy, which he called positivism, was influenced by the British empiricists John Locke, George Berkeley, and David Hume, who maintained that all knowledge is obtained through sensory experience—from what we see, hear, feel, taste, and smell. At birth, Locke proposed, the human mind is a tabula rasa, a blank slate upon which experience leaves its mark.
Let us then suppose the Mind to be, as we say, white Paper void of all Characters without any Ideas: How comes it to be furnished? Whence comes it by that vast store, which the busy and boundless Fancy of Man has painted on it with an almost endless variety? Whence has it all the materials of Reason and Knowledge? To this I answer, in one word, From Experience. In that all of our Knowledge is founded; and from that it ultimately derives itself.
Bettye M. Caldwell, Ph.D.Professor of Pediatrics in Child Development and Education
Talk about excitement! Talk about opportunity! That's what the new brain research has given the field of early child development. For all of the parents, teachers, and researchers who have always known that the first few years of life were the most important to a child's development, it is wonderful to have our beliefs confirmed by a distinguished group of 'hard scientists.'
It is also gratifying to see how the media have picked up on the new brain research and translated the scientific findings into language that everyone can understand and use. Within the past year or so, virtually every popular news magazine has featured a baby either on its cover or in a prominent article, along with suggestions to parents about ways they can enhance the development of their baby's brain.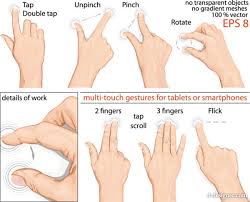 Rewiring the Damaged Brain
Adelaide University
Rewiring the Damaged Brain
Monday, 10 April 2000
A study by Adelaide University scientists suggesting that the brain can be 'rewired' could lead to a new therapy for stroke victims. The study shows that healthy brain areas may be recruited to take over the functions of areas damaged by stroke or trauma.
Observations of patients who suffer stroke or brain injury and regain only limited function had led to a view of the brain as 'hard wired,' with neural circuits laid down by puberty and remaining unchanged thereafter.
Among other things, the brain's cortex controls voluntary movement, speech and reasoning. Research now suggests that neural connections of the cortex are not fixed, but continuously modified by experience and learning.
A service of the U.S. National Institutes of HealthExample: "Heart attack" AND "Los Angeles"
Neuroplasticity in Blind Subjects After Repetitive Tactile Stimulation
This study is currently recruiting participants.
Verified December 2012 by Universidad Complutense de Madrid Sponsor:
Universidad Complutense de Madrid
Collaborator:
Harvard University
Information provided by (Responsible Party):
Tomas Ortiz Alonso, Universidad Complutense de Madrid
ClinicalTrials.gov Identifier:
NCT01754103
First received: July 2, 2012
Last updated: December 17, 2012 Last verified: December 2012 History of Changes
Tabular View (link to full text)
Purpose
Brain plasticity of cortical activity caused by repetitive tactile stimulation could have a progressive development that was from primary parietal areas, passing over parieto-occipital areas and came secondary to primary occipital areas. This process allows to understand the existence of neurons in the brain and specific areas for certain functions independent of the type of stimulation is performed.
Brain, Mind, Experience, and School
John D. Bransford, Ann L. Brown, and Rodney R. Cocking, editors
Commission on Behavioral and Social Sciences and Education
National Research Council
The role of experience in wiring the brain has been illuminated by research on the visual cortex in animals and humans. In adults, the inputs entering the brain from the two eyes terminate separately in adjacent regions of the visual cortex. Subsequently, the two inputs converge on the next set of neurons. People are not born with this neural pattern. But through the normal processes of seeing, the brain sorts things out.
Neuroscientists discovered this phenomenon by studying humans with visual abnormalities, such as a cataract or a muscle irregularity that deviates the eye. If the eye is deprived of the appropriate visual experience at an early stage of development (because of such abnormalities), it loses its ability to transmit visual information into the central nervous system.
When the eye that was incapable of seeing at a very early age was corrected later, the correction alone did not help–the afflicted eye still could not see. When researchers looked at the brains of monkeys in which similar kinds of experimental manipulations had been made, they found that the normal eye had captured a larger than average amount of neurons, and the impeded eye had correspondingly lost those connections.